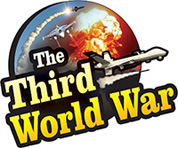 Jerusalem: Israel has started construction of an underwater wall to block the marine attacks by the Hamas and Islamic Jihad from the Gaza Strip. Israeli Defence Minister Avigdor Lieberman claimed that this wall will stop the attacks on Israel from Gaza.
'While taking measures for the security of Israel it was necessary to construct a marine embankment. Israel has taken an important step in the field of marine security with the construction of this underwater wall. This will be the first underwater wall of its kind in the world. This will help eliminate the threats of infiltration and terrorist attacks on Israel from Gaza, through the marine route,' claimed Defence Minister Lieberman.
The Israeli Defence Minister expressed confidence that this marine embankment will jolt the anti-Israel plans of Hamas. The Israel defence ministry has revealed information about the underwater wall. The work on this wall has been started from Sunday and huge piles of soil are being excavated from near the Gaza Strip border. The construction of the underwater barrier will be done in three layers.
The lowest layer will be on the sea bed. Above this, there will be a layer of armoured stones. The third layer will be of barbed fencing, informed the Israeli defence ministry. The barbed wire fencing will also protect the Israeli marine region, claimed the Israeli defence ministry. The length and depth of the underwater wall have not been disclosed. The Israeli military officials claim that the wall will jolt the plans of Hamas and other terrorist organisations from Gaza Strip to infiltrate into Israel through the marine route and carry out attacks.
In 2014, five Hamas terrorists had attempted to intrude into the Israeli marine territory from the Kibbutz Zikim marine region. The Israeli commandos had arrested these armed Hamas terrorists. These terrorists were carrying automatic rifles, grenades and explosives. After this incident Israel began to seriously contemplate about building the underwater wall. Currently, there are more than 1500 scuba divers ready in the Hamas Naval command. Anticipating the threat to security that can be caused by the attacks from these terrorists, the building of the underwater wall was undertaken. It is said that the Israeli military will complete the construction of the underwater wall by the end of next year.