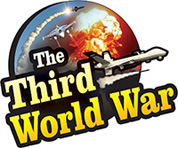 Washington: Taking advantage of the instability in Iraq, Iran has created a massive stockpile of its ballistic missiles in this country. Iran is planning to attack US military bases, Israel and Saudi Arabia using this stock of missiles. The senior US officials warned that Iran might use the Iran affiliated armed groups to launch these attacks. The officials issued this warning while talking to the leading US daily 'The New York Times'.
Iran has made all the preparations to retaliate if a war is sparked in the coming time. To dominate the United States in the war, Iran has deployed missiles outside its borders. The US military and intelligence officials claimed that Iran has deployed indigenously designed short-range missiles in neighbouring Iraq. The US newspapers published the report quoting these officials.
Two days ago, a US military base in Iraq came under a missile attack. Even in the past, the US military base has been targeted with rockets. No organisation had accepted the responsibility of these attacks. But the US officials have expressed a suspicion that the rockets used in the attacks were of Iranian origin. On this basis, the US military and intelligence officials had claimed that Iran was carrying out dangerous activities.
Since the last two months, Iran is landing arms stocks, along with its supporters, in Iraq, taking advantage of the instability in Iraq. The US newspaper said that the US official avoided naming the military base where these arms are being landed in Iraq. But the newspaper claimed that the Iranian stock of missiles in Iraq is aimed at the US military bases, Israel and Saudi Arabia. The newspaper further said that along with these missiles, the Iranian drones on espionage missions also could launch suicide attacks.
Meanwhile, only a few hours ago, a senior Iranian official had announced that Iran is prepared to launch attacks on the 21 US military bases in the Gulf. Iran also had claimed that Iran is capable of launching 20,000 missiles per day.
Iranian weapons stock lands in the hands of the US
The US Navy seized a vessel carrying missile spares, in the Arabian Sea. It is claimed that this vessel was carrying these weapons to assist the Houthi Rebels in Yemen.
US coast guard executed action in the Arabian Sea. The US Soldiers detained this vessel sailing without the flag of any country. It is claimed that this vessel was smuggling an illegal stock of missile spares.