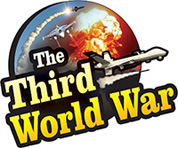 Gaza: Israel has retaliated to the balloon bomb attacks carried out by the Hamas terrorists from the Gaza Strip border. On Tuesday night, Israeli fighter jets carried out attacks on the locations of Hamas and its affiliated terrorist organisations in the Gaza Strip. This is the fourth Israeli attack on Gaza in the last few days, and it is claimed that Hamas suffered huge losses in this attack. Only a few hours ago, Hamas chief Ismail Haniyeh had warned Israel of dire consequences. Israel answered Hamas' warning with these attacks.
Since Friday, violent demonstrations against Israel have increased, at the Gaza Strip border. The Hamas terrorists are gathering at the Israeli border and using stones, kite bombs and balloon bombs to target the Israeli soldiers. Israel military expressed anger that some of these bombs are landing in the agricultural fields near the border and causing huge damages and following that the Israeli army has carried out attacks in the Gaza Strip. At least 20 people have reportedly been killed in Gaza in the attacks.
Hamas chief Haniyeh threatened Israel, regarding this Israeli action in Gaza. If Israeli Prime Minister, Benjamin Netanyahu or the military tries to attack Gaza Strip, they will have to face serious repercussions, and Netanyahu and the Israeli military will be extinguished.' Haniyeh also clarified that Hamas was not scared of any Israeli action and was prepared to face any challenges.
Within only a few hours of this threat by the Hamas chief, the balloon attacks from the Gaza strip, were resumed. Following that, the Israeli fighter jets carried out attacks in the Gaza Strip. The Israel military informed that this action was in retaliation of the balloon bomb attacks. Important Hamas locations and security posts are said to have been targeted in these attacks. Israel has not released any information regarding the locations destroyed in the attacks.
Since the last few days, there is a rise in the tension between Israel and Gaza Strip. Iran supporter terrorist organisation, Al-Quds Brigade, from Gaza Strip had warned that one mistake about Gaza could destroy Israel. Al-Quds Brigade had claimed to have rockets capable of reaching Tel Aviv and the newly declared Israeli capital of Jerusalem. Following that, one more Iran supporter organisation, Hamas threatened Israel of severe consequences and the attacks from Gaza into Israel have increased since then.