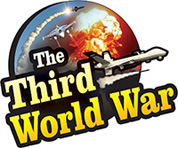 Moscow: The Russian defence chief warned that the United States is planning to destabilise Russia and attack important Russian locations thereafter and to counter this combativeness of the United States, Russia also will have to prepare for a war against the United States and other countries. The United States has dismissed the Russian claim and retorted that it is the United States, who will need additional military deployment to face the Russian threat. Such aggressive statements by the Russian and US officials only indicate the heightened tension between the two countries.
Last week, a meeting was convened of senior Russian defence officials. During the meeting, Russian defence chief, Valery Gerasimov issued a severe warning, regarding the combative policies of the United States. General Gerasimov levelled a severe accusation that the United States has made a new plan named 'Trojan Horse'. The attempt is being made to destabilise Russia through protests, by the displeased and dissatisfied groups. Following that, attacks will be carried out on important and sensitive locations in Russia, using High Precision Weapons.'
The Russian defence chief pointed out that Russia needs to take some rapid steps, to retaliate against this US attack. General Gerasimov also claimed that the weakness of the enemy has to be identified so that the attack causes maximum damage. He pointed out that Russia has to adopt a war position because of the combative policies of the United States. The Russian defence chief further said that the Russian retaliation has to have the factors of surprise, decisiveness and consistency.
While the Russian officials are accusing the United States of combativeness, senior US officials have pointed to the Russian threat. The chief of the Europe command of the United States, General Curtis Scaparrotti, during a presentation to the US Congress informed that additional military deployment is necessary to restrain Russia. General Scaparrotti demanded that the US deployment in Europe has to be increased and Guided Missile Destroyers, Carrier Strike Group and Attack Submarines need to be a part of this deployment.