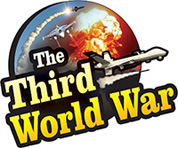 Jerusalem/Gaza: Israel has adopted an aggressive stance against the balloon and rocket attacks, originating from the Gaza Strip, since the last two day. The Israel military, carrying out fierce airstrikes on the Hamas locations, in the Gaza Strip, has warned that henceforth, the action will be more comprehensive and crushing. An Israeli news agency has reported this, quoting military officials as a source, which says that henceforth, the policy of carrying out attacks in the Gaza Strip, without warning, will be adopted.
A few days ago, an attempt was made, from the Gaza Strip, to carry out balloon attacks in Israel. Fires had started at 7 places in Israel, because of these balloon attacks. In retaliation of these attacks by the terrorist organisations in Gaza Strip, Israel had stopped the people from Gaza, from fishing. Reacting to this Israeli action, Hamas carrying out strong rocket attacks on Thursday. A school in southern Israel was damaged in these rocket attacks.
Afterthese balloon and rocket attacks, Israel carried out fierce airstrikes, on Friday. As per the received information, Israel attacked the naval and military bases of Hamas in the airstrikes. Following this, Israel has warned of more attacks. But Israel has also indicated that these attacks will be in the form of comprehensive military action.
The Israeli media have carried this report. The report says that discussions regarding a comprehensive military campaign in Gaza, have started between the military officials and analysts. It is claimed that the people of Gaza will not be forewarned before launching this campaign. But a few military officials have expressed a possibility that the government may not sanction such a campaign. As per sources, the possibility of sanctioning a comprehensive campaign is dim, given the upcoming elections in Israel.
Hamas Chief Yahya Sinwar had threatened at the beginning of this month that if Israel even thinks of an attack on Gaza Strip, Hamas will attack Israel with double the intensity, which will reach Tel Aviv and other cities.' Against this background, the surfacing of the report of a comprehensive military campaign is significant.