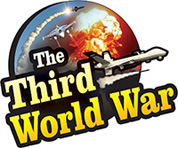 Beijing: Dangerous IS terrorists were in the custody of the Syrian Kurds. Russian Defence Minister Sergei Shoigu has warned that these 12 prisons have become unsecured, following the Turkish attacks on Syrian Kurds. These terrorists will succeed in releasing themselves and return to their respective homelands. The Russian Defence Minister warned that with this, the strength of the IS, in certain regions of Indonesia, Malaysia, Singapore, Philippines and Thailand would increase substantially.

The Russian Foreign Minister was addressing a security-related conference, in the Chinese capital of Beijing. The Kurdish organisations had assisted the United States and its allies during the campaign against the IS. It became easier for the United States and the allies to defeat the IS because of the assistance from these Kurdish organisations. The IS terrorists captured during the campaign were in the Kurdish custody, for the last so many months. It is claimed that some of these terrorists were with families. Russian Defence Minister Shoigu said that there are 12 prisons and eight refugee camps where the terrorists and their families were detained and these prisons and camps have become unsecured because of the Turkish attacks.

Now, these terrorists will escape from there and return to their homelands. Many of these IS terrorists are from Indonesia, Malaysia, Singapore, Philippines and Thailand. Once they return to their homeland, the terror threat to the countries in the Asia-Pacific region will increase. Russian Defence Minister Shoigu warned that the return of these terrorists to their homeland will strengthen the presence of IS in those countries. Till date, this sector has been relatively free from the influence of terrorism. Shoigu expressed a fear that in the times to come, the situation will be different.
The Russian Defence Minister referred to the terror attack in Sri Lanka, to point out that the terrorists are spreading their influence in different regions. 259 people were killed in the terror attack, carried out by the IS, in Sri Lanka. The Russian Defence Minister noted that the extremist influence is rising in this sector and more than 60 organisations have been declared as terrorist organisations. Russian Defence Minister Shoigu blamed that Turkey has committed a blunder of carrying out attacks on the Syrian Kurds to free the IS terrorists. Although he did not directly criticise Turkey, the Russian Defence Minister is indicating that Turkey will be responsible for the activities of these terrorists escaping from the Kurdish prisons.

The Syrian Kurdish organisations had accused that Turkey was attacking them only to secure the release of these IS terrorists. The Kurdish organisations had also announced that following the Turkish attacks, the IS terrorists will not be their responsibility. Against this background, the warning issued by the Russian Defence Minister, regarding the terror threat, becomes significant.