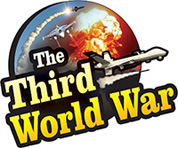 Moscow: Russia has also announced withdrawal from the Intermediate-range Nuclear Forces (INF) treaty within 24 hours after the US pulls out from it. With the announcement of withdrawal, Russian President Vladimir Putin also declared Russia is developing new hypersonic missiles. The announcement by the Russian President rule out the possibility of a compromise between the two countries, and fears of arms race gathering momentum are being expressed.
'We are giving a tit-for-tat response to the United States over the INF treaty. Our US Counterparts have said that they are suspending the cooperation. We are also taking a similar decision. The United States has indicated research and testing of new missiles. Russia will retaliate similarly,' said President Putin while withdrawing the treaty. At the same time, Putin also signalled the approval of medium-range land-based hypersonic missile.
Even Russian Defence Minister, Sergei Shoigu has confirmed the statements by the Russian President. He also clarified that the new missile would be retaliation to the actions by the United States.
The United States withdrew from the INF treaty alleging the development of Novator 9M729 missile to be in violation of the INF treaty. But Russia rebuffed the US claim saying that its development is in compliance with the INF treaty. Now that both the countries have indicated the development of new missiles, the fears of the arms race gaining speed are being expressed.
The INF treaty, signed between Russia and the United States, during the Cold War era, bans the manufacture of missiles with the range from 500 to 5,000 kilometres. The United States had accused Russia of not honouring the INF treaty. The United States had given two months to Russia to review the agreement and to comply with the demands of the United States. The period of which began in December ended on February 2.
Before the deadline, on Friday, US Secretary of State Mike Pompeo had announced the United States pullout from the INF treaty. Pompeo said 'Russia is openly violating the INF treaty and has become an open security threat for the United States. Therefore, the United States is withdrawing from the INF treaty.'