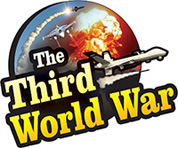 Washington/Tokyo: Senior US officials prompted Japan, to make changes necessary to its defence policy and its population aware of rising China threat. Also, Japan's defence budget had many limitations because of the restrictions the allies had imposed after World War II. Japan had thus adopted a defensive policy over the past decades. Nevertheless, the Chinese aggression in the South China Sea and the surrounding regions for the last year prompted Japan to adopt a retaliatory stand against it.

In the past few years, Japanese Prime Minister Abe Shinzo has initiated moves to change the defence policy. The country has massively increased its defence expenditure. This year, Japan has raised its defence expenditure to $50 billion, and China's threat is believed to be the sole reason for the boost. However, the Japanese Prime Minister's decision has received opposition from certain quarters. Abe is trying to dismantle the resistance, and the effort has received support from the United States.

The US Coast Guard chief Karl Shultz's statement contributes towards Abe's support. The Chinese movements in the South and the East China Sea are very aggressive and pose a significant threat to other countries as well. The Japanese government needs to open a proper dialogue with the public and make them aware of the Chinese aggression and the dangers which may arise, Shultz said.
The US officials issued a warning which stated that 'Although China is talking about peace, stability and security, its words do not match its actions. China has other developed destructive weapons apart from missiles, creating a major threat to the Asian countries, including Japan.' Japan has never developed destructive weapons, as the Japanese constitution forbids them. However, Admiral Karl Shultz highlighted that it would not be possible to abide by the law any longer.
China claims its sovereignty over the entire South China Sea. The country has even built artificial islands in the region and militarised them. Besides, it dismissed the claims the Philippines, Vietnam, Brunei, Malaysia and Taiwan have made over the South China Sea. At the same time, China has also rejected Japan's claim over the islands in the East China Sea and has substantially increased its military activities in the region.