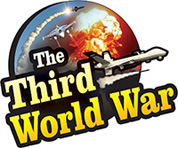 London: 'Along with the world cup in Russia, the terrorist attacks also will start. Loan Wolves in Europe will carry out these attacks,' threatened IS. Posters have been released by the IS showing a Russian football stadium blown up in an IS attack.
Four posters have been uploaded on this website affiliated to the IS. In all the posters, the IS has warned about attacking the football stadiums in various cities of Russia. The first poster shows the Olympic stadium in Sochi and the surrounding area blown-up in a suicide attack.
The second poster of Lone Wolf attack in France issues warning written in French language. "Kill everyone who comes to watch the tournament", is the slogan on the poster. The next poster mentions the suicide attack carried out in the marathon held at Boston city in the United States in 2013. It indicated to carry out a Lone Wolf attack similar to the one at the Boston marathon.
The IS issued this warning a few hours before the inauguration of the World cup in Russia. Before this, in the month of May this terrorist organisation had released posters threatening assassination of Lionel Messi of Argentina and Cristiano Ronaldo, the captain of Portugal team, to target the tournament. The IS threats are therefore taken seriously.
This tournament starting on 14th of June will be played in 11 different cities of Russia. In view of the tournament, the security has been beefed up in Russia wherein millions of football lovers have arrived. The metro and bus services have been made free for the fans to travel between cities. Concerns are being expressed that the IS terrorists can take advantage of this to mount attacks.