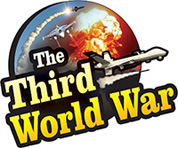 Brussels: The US representative to NATO has issued a stern warning to Russia saying that Russia had violated the International Nuclear Forces Treaty signed in year 1987 and if it does not stop the development of new missiles the United States will be forced to take harsh steps, which would be outside of the scope of the agreement. The US representative to NATO, Kay Bailey Hutchison presented the position of the US on issues like relations between the United States and NATO and other issues, in a recent press conference. During this, she indicated the aggressive stance on the violation of the agreement by Russia.
'Since the last few years, Russia has been violating the agreement and proofs of these violations have been repeatedly presented to Russia. Russia is developing medium range missiles. The United States neither wants to violate nor exit from the agreement. Therefore, it is mandatory that Russia too abides by the terms of the agreement. If Russia does not want to do that, political pressure will have to be increased on them. At the same time, Russia will be made to realise that there are other options available with the United States,' warned Hutchison.
Russia has developed a missile '9M729' and the United States has claimed that it is a medium range missile. As per the treaty between the two countries, development or testing of ballistic or cruise missiles with range between 300 and 3400 miles is banned. Therefore, the United States has alleged that Russia has violated the treaty through this 9M729 missile.
Russia has dismissed the allegations against it and has claimed that the new missile is within the range prescribed in the treaty. Russia has also accused the United States of deliberately levelling allegations against Russia. It has also said that the United States has not produced any evidence in support of their claim.
In the month of July, Russian Defence Minister, Sergei Shoigu had alleged that it was the United States which was violating the treaty. The missile systems deployed by the United States in European countries were in violation with the provisions of the treaty, was the allegation levelled by the Russian Defence Minister.