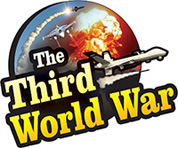 New York: As per the United Nations' report, despite all the action by the United States, Russia, Europe, Turkey and many other countries against the terrorist organisation 'IS', more than 30,000 terrorists of this organisation are still active. Iraq has nearly 17,000 and Syria has around 14,000 active IS terrorists. The report also warns that majority of these IS terrorists are foreign nationals and the terrorist organisation is gaining strength in Afghanistan and Libya.
Last year in December Iraq had declared complete defeat of the terrorist organisation IS. Following this, the Syrian government had said that IS defeat was only a matter of few months and claimed that the influence of this organisation was nearly finished. There were media reports that the IS had to withdraw from Iraq and Syria. But this United Nations report raises a big question mark on these claims. This is a new report published by the terrorist monitoring group at the United Nations. The report states that 'IS' is still active in Syria and Iraq and has published its statistics. There are around 30,000 IS terrorists active in Syria and Iraq. There are around 3,000 to 4,000 terrorists active in Libya and 3,500 to 4,500 in Afghanistan as per the information given by the United Nations.
The exact number of IS terrorists in Africa is not known. The United Nations report says that Yemen has about 250 to 500 IS terrorists and they are active to a certain extent in Somalia, Niger and Mali. The study group 'Combating Terrorism Centre at West Point' has claimed that there are around 6,000 IS terrorists active in Africa. But the United Nations has not endorsed this claim.
The United Nations has warned that although no major area or region is under the IS control in Syria and Iraq, they still have a certain amount of strength. 'IS' is active in Anbar desert region in Iraq and near the Jordan and Turkey borders in Syria. IS has activated sleeper cell groups in Iraq and these groups can carry out terror attacks, warned the United Nations.
The report claims that even if the recruitment of foreigners has been currently stopped, majority of the terrorists active in the IS groups are foreigners. At the same time, the report says that most of the terrorists from the active groups have moved to Afghanistan. Apart from the United Nations report, a report from the United States Defence department also has been released claiming that there are more than 30,000 IS terrorists active in Iraq and Syria.
The reports of the United Nations and the United States clearly indicate that the IS threat in the Gulf as well as in the other countries is far from over.