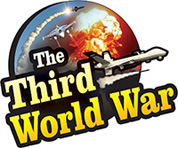 Beirut/Qamishli: Two days ago, US President Trump announced that the IS Khilafat would be destroyed in a week. After that, the United States and the US-backed Syrian rebels initiated an intense campaign against the IS which led to a fierce conflict currently ongoing between the US soldiers and the IS terrorists. As the battle commenced, the Syrian military too announced an independent campaign against the IS.
Last week, President Trump declared intentions to finish the IS during the 'Global Coalition to Defeat ISIS', a meeting held in the United States. Albeit, saying that it was not possible for the United States to achieve this feat alone, he appealed to the 79 countries present at the meeting to cooperate in the operation. At the same time, US Secretary of State, Mike Pompeo clarified that the US military would not be able to withdraw until the IS posed a threat. These developments were clear indications that the United States would be intensifying its action against the IS.
From Saturday, the soldiers of the United States and Syrian Democratic forces (SDF), an organisation of the Syrian rebels, initiated attacks on the IS locations in the Deir ez-Zor region, near the Iraqi border. Before starting the conflict, the United States declared that 20,000 local civilians were moved to a secure location. The Syrian human rights organisations claimed that the battle between the US soldiers and IS terrorists had aggravated by Sunday morning.
SDF had announced that the campaign against the IS would be a decisive one. Moreover, the Syrian rebels are claiming that the Deir ez-Zor region would soon be free of terrorists while the United States has attached much importance to the action as well. Before initiating the campaign against the IS, an additional US military unit had landed in Syria, demonstrating the United States of having prepared for the attack beforehand.
While the United States and Syrian rebels were preparing to attack the IS locations, the Syrian government had also declared a campaign against the terrorists. Furthermore, the Assad government has said that even Iran would be helping the Syrian military for the attack.