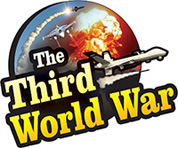 Washington: While the US allies are all confused over the US pullout from Syria, President Trump has clarified his stand regarding the same. President Trump announced 'The conflict against IS in Syria is not yet finished. The US counter terrorism action still continues. Therefore, while continuing the activity, the United States will withdraw its forces very thoughtfully.' Whereas the US military headquarter Pentagon also clarified that no timetable has been set for the US military withdrawal from Syria.
Last month, US President Trump announced withdrawal of the US military from Syria. Mixed reactions were received from around the world on this decision of President Trump. Turkey, Russia and Iran had said that the decision to withdraw military from Syria was appropriate whereas, Israel, Saudi Arabia and France had expressed surprise over the US decision. US National Security Advisor John Bolton assured Israel regarding the US military withdrawal from Syria, in his last visit to Israel two days ago. Bolton said US will withdraw from Syria only after completely defeating the IS.
Following this, President Trump clarified his position regarding Syria, on the social media. Trump clarified that the United States will not abruptly withdraw from Syria just because the decision has been taken. The US Soldiers deployed in Syria are still fighting with the IS. The United States cannot withdraw,leaving this campaign against the terrorists, halfway. Trump said that once the conflict is over, the United States will take an appropriate decision regarding Syria.
Within a few hours of this Trump announcement, Pentagon also dismissed the reports published in the US media, regarding US military withdrawal from Syria. Pentagon spokesman Shaun Robertson said that the United States has neither taken any decision regarding withdrawal from Operation Inherent Resolve nor prepared any timetable for it. A few days ago, even President Trump had announced that there not timetable decided for the US military withdrawal from Syria. US Secretary of State Mike Pompeo is reaching the Middle East in the next few hours and he also is expected to make some announcements regarding Syria.
Meanwhile, since the last few days, the United States has launched attacks on the IS in Syria and the terrorist organisation also has retaliated. 32 people were killed in an attack by the IS terrorists on the Pro-US Syrian rebel location, in the area near Euphrates river. 23 of these were Syrian rebels.