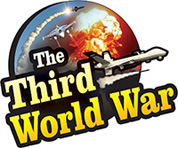 New York: The Khilafat of the 'Islamic State' (IS) has been dismantled because of the action of the United States and the western countries. But the organisation is still not finished. United Nations has warned in its report 'The organisation will once again raise its head, in Iraq, under the leadership of Abu Baker Al-Baghdadi. Henceforth, the IS terrorists will carry out attack all around the world, not only in Syria and Iraq.'
The United Nations has said in its survey, based on the information received from the US, Iraqi intelligence and military that Iraq will prove to be a hell for the terrorists. Actions of the United States and its allies have broken the back of IS. The activities of this organisation in Syria and Iraq reduced to a great extent. The United Nations, in its recent report, said that despite this, the terrorist organisation is not finished yet.
The United Nations claimed that Syria and Iraq would only become the countries for the new beginning of IS. Baghdadi and his accomplices, in hiding, near the Syrian border, are rebuilding the organisation and Baghdadi has planned to plant 'Sleeper Cells' all around the world. The United Nations has said in the report that IS will be carrying out its attacks, henceforth, through these sleeper cells.
The United States, Russia and the other countries involved in the conflict against IS had announced that the influence of the terrorist organisation has subsided. But the United Nations in its report has said that although the organisation received major jolts in Iraq, its terrorists are still hiding in Syria. The Institute for the Study of War (ISW) based in the United States, also has predicted the resurgence of IS.
As per the United Nations, there are nearly 10,000 to 15,000 IS terrorists in Iraq and Syria. The United Nations has also underlined that there is a large number of supporters and extremists from IS based in the African, European and the Middle Eastern countries. The United Nations has expressed a concern that therefore, there is a possibility that, in the times to come, IS will cause huge bangs in Syria and Iraq.
Before this, it has been reported many times that Baghdadi was killed in the US and Iraqi military actions. But every time, the IS published a new threat from Baghdadi, dismissing the claims. A few months ago, it was reported that Baghdadi was grievously injured while trying to escape from Iraq to Syria. But as per the warning issued by the United Nations, this very Baghdadi is preparing to carry out saboteur attacks in Iraq, with thorough preparations.