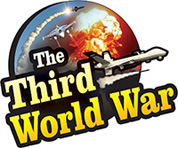 Seoul: North Korea tested two short-range ballistic missiles on Wednesday. It is the second test North Korea conducted in the last week giving rise to tensions in the region. As a result, South Korea called for an emergency meeting of the national security committee to discuss the current tensions. On the other hand, US Secretary of State Mike Pompeo clarified that the United States would not back out from talks with North Korea, despite these missile tests.
The South Korean Ministry of National Defence (MND) released information of the North Korean missile tests. Two short-range missiles were fired in the towards the Sea of Japan on Wednesday morning. Also, both the weapons attained a height of 30 kilometres and covered a distance of 250 kilometres before crashing in the Sea of Japan. The tests differed from the one North Korea conducted on the 25th of July.
In the previous tests, North Korea had tested missiles with a range of 690 and 430 kilometres. Japan had expressed severe outrage as all the rockets crashed in the Sea of Japan although North Korea stated that the tests were a warning to South Korea, which was firm on joint war exercises with the US. Additionally, North Korea had demanded South Korea withdraw from the joint war exercises with the United States.
South Korea called for an emergency security meeting following the North's missiles tests on Wednesday. The South Korean President convened the urgent meeting of the security committees and discussed the North Korea move. The national security committee is said to have provided vital inputs regarding the military movements of North Korea.
Meanwhile, a North Korean submarine is patrolling the marine region for the last few days. The South Korean military and intelligence agencies have asserted that North Korea could conduct new missile tests from the submarine. Albeit, US Secretary of State Mike Pompeo, informed that the United States was keenly following the North Korean missile tests and President Trump was in favour of resolving the matter through dialogue with the North Korean Head of State.