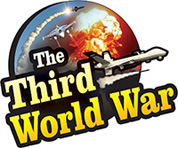 Manila: The Philippines Defence Minister has made a crushing accusation against China that China is bullying the Philippines to prove its rights over the Scarborough Shoal island group, within the Philippines marine limits. At the same time, the Philippines has accused China of sending a 'Flotilla' of nearly 100 ships to the Philippines marine limits, to take control of the islands in this region. Even in the past Philippines had accused China of sending 'Militia' to its marine region.
Since the last few days, the Duterte government in Philippines is making aggressive statements against China. Delfin Lorenzana, the Philippines Defence Minister, lashed out at the Chinese action at the Scarborough Shoal islands, while speaking at a function. Defence Minister Lorenzana said 'In 2012, the control wrested by China, over the Scarborough Shoal marine region, in the West Philippines sea, was an act of bullying.'
Lorenzana accused that China had violated the sovereignty of the Philippines, by seizing control over the marine region, including the island groups. Along with the Defence Minister, even the Philippines foreign department protested against the Chinese marine activities. The Philippines has the right over Pag-Asa islands in the West Philippines Sea. Foreign Minister Teodoro Locsin accused China of sending a flotilla of 125 fishing boats, to try and take over this marine region.
The Philippines military and intelligence agencies are closely following the Chinese movements in the South China Sea sector. Even in the past, China had sent a fleet of 200 fishing boats in the Pag-Asa island region. But the Philippines had accused that this fleet of fishing vessels was nothing but Militia. China has imparted military training to its fishing community, preparing them for marine actions.
Any action taken by the Chinese navy or the coast guard against the ships from south-east Asian countries will be a violation of the international rules. Analysts from the United States had claimed that therefore, china is trying to use this fishing vessel militia, to gain control over the region and pressurise the south-east Asian countries. In the past, Chinese fishing boats have sunk Vietnamese ships. Whereas, in the last month, an attempt to sink a Philippines boat also was made. But a Vietnamese ship rescued the Filipino fishermen.
Meanwhile, in the last few days, the Philippines has adopted a very aggressive stance against China. President Duterte had proposed to the United States to deploy the US Seventh navy fleet, in the marine region to resolve the dispute over the South China Sea. At the same time, President Duterte had also said that in case of a war between the United States and China, Philippines would stand with the United States.