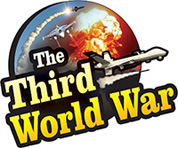 Washington: The United States has objected to Russia's deployment of S-300 air defence system in Syria, despite the United States' opposition to it. The condition in Syria will worsen with the deployment of the S-300 system, warned the spokesperson of the US department of State, Heather Nauert.
On Tuesday night, the Russian Defence Ministry announced the delivery of the S-300 system to Syria. However, the US State department spokesperson Nauert said that even though she had heard about the deployment, there were no confirmed reports received. She said she had hoped that Russia would not deploy the S-300 system in Syria. Nevertheless, if the reports of the international media are in fact authentic, it is a matter of serious concern. The deployment of the Russian S-300 system can be dangerous for the current situation in Syria which could lead to serious escalation, warned Nauert.
Meanwhile, the spokesman of the US military Colonel Sean Ryan had already announced that there will be no effect on the military movements of the United States in Syria because of the deployment of the Russian S-300 system.