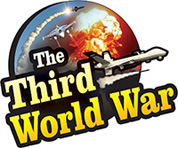 Washington: – The Iranian military movements have not stopped even after the dreadful attacks on Saudi oil projects. A senior US navy official warned that instead, the Iranian military movements have become even more aggressive. Jim Malloy, Vice Admiral in the US navy, claimed that looking at these aggressive movements, it is visible that Iran will not retreat in any way.
Malloy, the commander of the US Fifth Fleet, deployed at Bahrain, said that he was receiving information regarding the Iranian military movements, daily. Vice Admiral Malloy said that based on this information, it is evident that Iran is moving its ballistic and cruise missiles rapidly. As per Malloy, Iran is delivering a clear message with these movements, that its policies will remain aggressive, even in the time to come.
The Saudi oil projects came under attack on 14th September, crippling the Saudi oil exports. Although the Houthi rebels accepted the responsibility of the attacks, Saudi accused that Iran was behind the attacks. The United States, the United Kingdom and France, along with the Gulf countries, also held Iran responsible for the attacks. Saudi Crown Prince Mohammed Bin Salman had warned the international community to stop Iran. Prince Mohammed Bin Salman had said that if that is not the case, it will spark a war, and the oil rates will multiply, to unimaginable levels.
The United States also has started preparations for a war against Iran and war clouds are gathering in the Gulf and the Persian Gulf. Even in this situation, there is no reduction in Iranian aggression. The statements of Vice-Admiral Malloy indicate that this proves that Iran is ready for a war. In view of these aggressive Iranian policies, the United States moved certain defence equipment from the military base, operational for the last 13 years, in Qatar, to South Carolina.
The senior Iranian officials have threatened that if military action is initiated against Iran, Iran will first target the US military bases in the Gulf. This movement of defence equipment seems to a precautionary measure taken, given the Iranian threat. In that, Vice Admiral Malloy, through his statement that Iran has not stopped its aggressive movements, has frankly pointed out that the possibility of a peaceful solution has been ruled out.