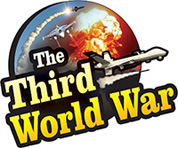 Riyadh: Amin Naseer, the chief officer of Aramco, the world's largest oil-producing company, warned that the international community is inviting more attacks on the oil projects with inaction against the perpetrators of the attacks on the Saudi oil projects. The global energy sector will be under threat because of this negligence. Without mentioning any names, Naseer appealed to the international community to act against Iran.
Last month, on September 14, two oil projects, Abqaiq and Khurais came under rockets and drones attack. Abqaiq, the largest oil project, belongs to Aramco.
The Houthi rebels from Yemen, accepted the responsibility of the attacks, on the Saudi oil projects. However, Saudi accused Iran of carrying out these attacks, saying that Houthis could not carry out such a significant attack. Saudi has even presented evidence at the international level. The United States, the United Kingdom, followed by France and Germany, also held Iran responsible for the attacks on the Saudi oil projects.
Following the attacks, the United States, the United Kingdom despatched their warships to the Persian Gulf for the security of their oil tankers and other interests. Iran too issued a threat that if Iran is attacked, there will be attacks on Israel. This created tremendous tension in the Persian Gulf two weeks ago. Saudi raised this issue even in the UN general assembly. But the problem seems to have taken a backseat after that.
Against this background, Chief Executive Officer of Aramco, Amin Naseer has sent a sharp reminder of the attacks on its oil projects to the international community. Saying that if no action is taken against those responsible for these attacks, such attacks will be carried out on other oil projects and the intranational energy sector will be in a crisis, Naseer seems to be warning that the oil rates will skyrocket and the world will have to suffer worst consequences.