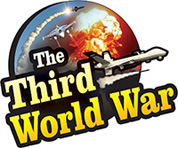 Tel Aviv: "We are facing an enormous security challenge, which only intensifies from week to week. It increased profoundly in the last month or two, and, in particular, in the last few weeks following the attacks on the Saudi oil projects. Thus, defence spending must increase by many billions immediately and then many billions every year," appealed Israeli Prime Minister Benjamin Netanyahu. Only a few hours ago, a senior US navy official warned that the Iranian military movements had attained a dangerous level.
The first weekly security meet, of the new Netanyahu cabinet, will be held on Sunday. Before this meeting, Prime Minister Netanyahu apprised the Israeli parliament of the rising Iranian threat. Till date, there were no open attacks on Saudi Arabia or any other Arab allies. Prime Minister Netanyahu blamed that last month, Iran declared its intentions, attacking the most significant oil projects in Saudi.
Prime Minister Netanyahu pointed it out to the parliament that Iran has given indications to the countries in the region, that its military might has increased, with these attacks on the Saudi oil projects. The Prime Minister claimed that this increasing Iranian military strength is becoming a severe challenge to Israeli security. Netanyahu said, "There is a need to increase the Israeli defence expenditure, and this will need billions of shekels. From now on, Israel will have to spend billions of shekels every year for its security."
Further, the Israeli Prime Minister said, "This isn't spin, it's not a whim, this is not 'Netanyahu trying to scare us. The Iranian threat has seriously increased tremendously.' Along with Israel, even the United States has alerted the world, regarding the Iranian threat. Vice Admiral Malloy, based in the Gulf, claimed that Iran is making rapid movements of its cruise and ballistic missiles.
While Saudi Crown Prince Mohammed Bin Salman had warned that the international community should stop Iran, Prince Mohammed had pointed out that if this did not happen, there would be a war sparked and the oil rates will rise to unprecedented and unbelievable levels. Saudi and the United States in the last week, and now Israel has indicated that Iran has been preparing for something big in the Gulf through its warnings.