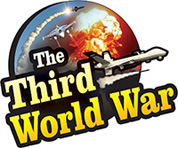 Damascus: – Syrian news agency claimed that Syria neutralised missile attacks, on an Iranian military base, in the Homs province. The Syrian news agency claimed that the military thwarted these attacks with the help of the air defence system. The news agency expressed a possibility that the attacks were carried out by Israel. But Israel has not reacted on the Syrian accusations.
The Syrian government news agency Sana, published a report on Friday. The reports said that strong missile attacks were launched on the Iranian military base in Masyaf, in north-west Syria. Sana claimed that the missiles were launched on the Masyaf base, from North Lebanese border. The news agency also claimed that the Syrian military equipped with the air defence system neutralised most of the missiles before they could land at the Masyaf base.
But as per social media post by the locals, huge explosions were heard from the military region in Masyaf. The locals claimed that some of the missiles landed at the Masyaf military base. Therefore, the doubts have increased on the information given by the Syrian news agency regarding the attack.
At the same time, the Syrian agency has avoided naming Israel directly while reporting the attack. But the Syrian agency has pointed a finger to Israel, saying that the attacks originated from the north Lebanese border, as before. Even in the past, the Assad government, military and media, in Syria, have held Israel responsible for the airstrikes.
Masyaf has an Iranian military base. It had been reported that the soldiers of the Iranian Revolutionary Guards and terrorists from Hezbollah and other Iran affiliated organisations are stationed at this base. Israeli fighter jets had launched attacks on this base from the Lebanese airspace. The Masyaf base had been devastated in the airstrike, and a large number of Iranian soldiers had been killed in the attack.
It was reported that the Israeli fighter jets used the Lebanese airspace, to dodge the Syrian air defence systems. Although the Israeli military accepted responsibility of the previous attacks, no details were revealed. Taking advantage of the civil war in Syria, Iran and Hezbollah are setting up their bases there. Israel has accused that Iran and Hezbollah are making these deployments in preparations of an attack on Israel. At the same time, Israeli Prime Minister Benjamin Netanyahu has warned that these activities of Iran and Hezbollah, in Syria, will not be tolerated.
After this, the Israeli military accepted the responsibility of the airstrikes, on Iranian and Hezbollah bases in Syria. Israel also warned that the attacks would continue. But since the last two months, Israel has avoided commenting regarding the attacks on the Iranian and Hezbollah bases in Syria.