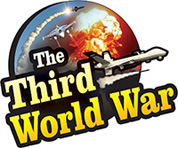 Washington: In a daring mission, the US coast guard seizes more than 3 tonnes of drugs in the Eastern Pacific Ocean. The coast guard declared that the mission was accomplished during the end of last month. In operation conducted in June, the US Coast guard confiscated nearly 8,000 kilograms of narcotics. Owing to the new activity, it seems that the anti-narcotic campaign initiated by President Trump is gaining momentum.
During a meeting in 2018, US President Donald Trump had appealed to the international community on the issue of narcotics. The US President had said 'The narcotics trade is linked to organised crime, money laundering, corruption and terrorism. The narcotics trade poses a serious challenge to public health and national security. Therefore, it is necessary that all the countries in the world should unite, to counter the menace of narcotics.'
After that, the Trump administration initiated a massive campaign against the narcotics trade, in various parts of the world with the help of local agencies. The opium cultivation and the manufacturing facilities, in Afghanistan, were destroyed. At the same time, joint action with the European and Latin American countries resulted in a seizure of more than 120 tonnes of narcotics.
Significant operations were conducted in the US cities of New York, and Philadelphia. Nevertheless, one and a half tonnes of cocaine were seized in New York whereas, a big freight carrier ship, transporting narcotics, was seized in the Philadelphia port. Cocaine worth a billion dollars was seized from the ship.
On the other hand, the United States has started a major campaign, in the East Pacific region, which is a joint campaign by the United States, Central and Latin American countries. In the last week of July, two 'Go Fast Vessels' were intercepted, in just five days. Three tonnes of cocaine was seized from these boats. The seizure is said to be worth $100 million in the international market.