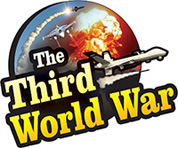 Beirut: 221 people have been killed in serial suicide attacks carried out by the terrorist organisation, IS in the southern Syrian town of Suwayda. It is said that 94 of these, were the soldiers from the Iran affiliated groups fighting for Assad. It is claimed that IS has retaliated against the Syrian military on the second successive day with these attacks.
The Suwayda region near the Jordanian border is under the Assad government's domination. The IS terrorists carried out 4 bomb attacks in this area mainly inhabited by the Druze people, early in the morning on Wednesday. As per the information provided by the human rights commission, there are 94 soldiers and 127 civilians among the dead in the bomb attacks. More than 180 people have been injured in these attacks. This is the first incident of such a large number of people getting killed in the IS attacks over the last many years.
A few hours before this, 50 people had been killed in the suicide attack carried out the IS terrorists in the same region. This attack was carried out by the IS to target the Druze people. Carrying out attacks successively for two days, the IS terrorists have challenged the Syrian government, who are planning a military campaign in the region and Russia. The Assad government had initiated a military action in the southern part of Syria, saying that the influence of these IS terrorists has been increasing in the area.
The Assad government had claimed that the campaign was successful. But, the IS have proved these claims to be false, by carrying out five attacks in a span of 24 hours in this Suwayda region, which is dominated by the Assad government.
Meanwhile, the Syrian military has gained control of the Quneitra and Dara regions near the Israeli border. As per the Assad government, the action in the Dara region will soon be completed and a major part of Syria will be free from the IS. But the IS has busted these claims by the Syrian military, by carrying out these suicide attacks. Therefore, there are indications that the IS will intensify the conflict with the Syrian government in the next few days. While this conflict is going on, the Syrian military and the Iran affiliated groups will have to face crushing attacks from Israel too. As the Israeli Prime Minister has already declared that the Israeli attacks on the Iranian interests in Syria will continue.