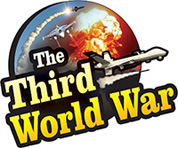 Tel Aviv: Iran has been preparing to initiate direct attacks on Israel to soften the United States. An Israeli newspaper reported that the Hezbollah militants in Syria and Lebanon would attack Israel for this purpose. Iran feels that in such a scenario, the United States would come to its knees. The newspaper has said that therefore, Iran will initiate this action in the next few days.
Iran tried many ways to make the United States withdraw the sanctions imposed against it. The Israeli newspaper reported that the Israeli and western intelligence agencies informed that these Iranian methods could not produce any results. As per this newspaper, the threat to surpass the enriched Uranium threshold and deployment of hundreds of patrol vessels in the Persian Gulf is a part of the same tactics.
But the United States has not shown readiness to, withdraw the sanctions and talk to Iran, despite all these measures. Therefore, Iran will attack Israel to bring the United States to the negotiating table. The intelligence officials claimed that Iran could carry out these attacks through its affiliated organisations in Lebanon and Syria. Iran feels that in such a scenario, it can make the United States helpless, and it will come forward for negotiations.
The news report claimed that because of the increasing threat of Iranian attacks, Israeli Prime Minister Benjamin Netanyahu has become cautious and called a meeting for the second time in a week. The newspaper claimed that after the meeting on Sunday, this second meeting is scheduled to be held on Wednesday. At the same time, the Israeli defence forces have organised two war exercises near the northern border. The newspaper pointed out that these exercises are being held well before the schedule.
Iran is consistently threatening the United States. Iran has threatened 'Iran does not want a war in the Gulf. But if the United States wants a war, Iran will not back off.' At the same time, a unit of Iranian Revolutionary Guards is ready for the security of the Persian Gulf. The Iranian foreign ministry has warned that the US warships are not required in the Persian Gulf and therefore they should withdraw from the marine region. An Iranian news channel published that the gigantic US aircraft carrier USS Abraham Lincoln, deployed in the Persian Gulf, had been sunk in one of the Iranian attacks.
Meanwhile, the US intelligence agencies have already warned that Iran was planning to attack the US allies in the Gulf, through its affiliate organisations in Syria, Lebanon and Yemen.