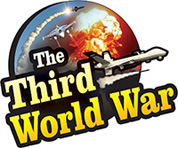 Jerusalem/Damascus: On Wednesday, Israel targeted locations of Iran who is taking advantage of the instability in Syria to target Israel in Syria. Eleven people were killed in the attack by the Israeli fighter jets on 20 military locations, including 7 Iranian personnel. Israel targeted the bases of Iranian Revolutionary Guards, Quds Force and the Syrian military headquarters too. The Israeli military announced that these attacks were in retaliation of the rocket attacks originating from Syria a few hours ago.
On Tuesday morning, four rockets were launched from Syria in the direction of the Golan Hills border in Israel. All the four rockets were destroyed by the Israeli Iron Dome air defence system. Israeli agencies claimed that an Iran affiliated group in Syria was responsible for these attacks. A major blast was reported in the Syrian capital of Damascus, following the failed rocket attacks. A possibility of an Israeli attack also was predicted. Israel refused to react to the reports.
Thereafter, on Wednesday morning, Israel launched fierce attacks on Kudsaya, Sahnaya, Kiswah, Sasa, Idayat Artuj and capital Damascus. The Israeli military informed that nearly 20 locations in Syria were targeted during the airstrikes. Israel said that the attacks mainly targeted the locations of the Quds Force led by General Qassem Soleimani. Israel also claimed to have destroyed the Iranian arms depots at Kudsaya and Kiswah.
Whereas, Syria claimed to have neutralised all the attacks launched by the Israeli fighter jets. But Israel dismissed this Syrian claim. Meanwhile, Israeli Prime Minister Benjamin Netanyahu also reprimanded Iran and Syria in a stern language.
Netanyahu warned 'Whoever tries to harm us, will have to face our attacks.' In contrast, Israeli Defence Minister Bennett reminded Iran of the consequences saying 'Iran cannot be safe from Israeli attacks. Israel will attack all the locations, wherever the tentacles of the Iranian octopus reach.'