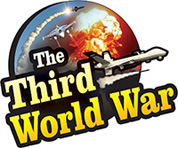 Brussels: The European Union digital security agency has warned that Iran is likely to increase cyber activity against the Western countries considering the rising tensions between them. The security agency claimed that Iran might carry out the cyberattacks given the EU stance on Iran since the last few days.
After the nuclear deal signed between Iran and the western countries in 2015, the United States and the European Union (EU) had refrained from imposing sanctions against the state. Nevertheless, ever since President Trump came to power, he started tightening the noose of sanctions after withdrawing from the Iran nuclear deal. Although the United States imposed sanctions against Iran, the EU had not for the last four years. Albeit, the EU has decided to do so at the beginning of this month.
The EU imposed sanctions after objecting to Iran's testing of ballistic missiles. The bloc claimed the Iranian weapons were a threat to the security of European countries.
Therefore, the digital cybersecurity agency warned that Iran was likely to carry out cyber espionage followed by cyber attacks. The agency has also warned against cyber threats from Russia and China. The risk of such attacks was predicted even in the past. However, the agency's claim of even Iran posing a threat to EU security becomes significant.
Meanwhile, Iran had threatened the EU with dire consequences for the sanctions imposed on them. Against the background, the information of the possible cyber attacks from Iran gains immense importance.