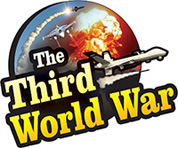 Copenhagen: One more plot to assassinate the opponents of the Khamenei government has been foiled. The Danish security agencies have busted this plot and Denmark denounced Iran for trying to carry out saboteur activities in the country and also has recalled its Ambassador to Iran. At the same time, Denmark has initiated talks with its European allies regarding imposing sanctions against Iran.
Last week, the Danish security agencies detained a suspect. As per the information received from this citizen of Iranian origin, a plan to kill the chief of the group 'Arab Struggle Movement for the Liberation of Ahvaz' was hatched. The concerned assassin had prepared to eliminate the opponent of the Khamenei government under the instructions from the Iranian intelligence agency. But the swift action of the Danish security agencies busted the plot.
The information given by the Danish Foreign Minister Anders Samuelsen following week long investigation accuses Iranian intelligence agency. Samuelsen said, "Activities of the Iranian intelligence agencies will not be tolerated in Denmark. That is the reason Denmark has recalled its Ambassador." While the Danish intelligence chief Finn Borch Andersen also has lashed out that the activities of the Iranian intelligence agency will not be tolerated on the Danish land.
After busting the plot, Denmark has initiated talks with its allies and the senior officials of the European Union. Denmark is going to submit its demand to the allies and the European Union to impose sanctions against Iran for planning saboteur activities in the European countries. Danish Prime Minister Lars Lokke Rasmussen has already held talks with the leaders of the European countries in Oslo. Israel has welcomed the Danish stance. Israel has demanded that the European countries should adopt a harsh stand against Iran, who is a threat to the security of the European countries.
Around a month ago, a terror attack had been carried out during the parade of the Iranian revolutionary guards in the southern Iranian city of Ahvaz. 22 people had been killed in the terrorist attack. Iran had accused the terrorist organisations working against the Khamenei government in Iran of being behind this attack. Iran had blamed the United Kingdom, Netherlands and Denmark saying that these organisations were getting help from the European countries. Iran had also summoned the Ambassadors of these countries.
Earlier, a plot to mount a terror attack during a public function in Paris had been busted. Four people had been detained from France, Germany and Belgium, for plotting the attack during the program organised by the anti-Iranian government group. It was exposed that the Iranian intelligence agency had a hand in the plot. France, Germany and Belgium had summoned the Iranian Ambassador and warned of harsh action.