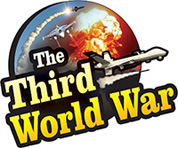 Berlin: Against the background of the German efforts to establish a European army, there are indications of citizens of other European countries being recruited in the German army. Senior German official, General Inspector Eberhard Zorn gave this information which has been endorsed by the German defence ministry. The discussions for making military service compulsory for all German citizens had started once again in the German parliament, given the aggressive Russian movements and to face the threats of terror attacks and other security challenges. The subsequent proposal for recruiting foreign nationals in the German army gains significance.
Although all the member countries do not agree with the concept of a unified European army proposed by the European Union, Germany and France are adamant about it. Taking the oppositions from certain countries into account, these countries have started preparations for the European army at different levels. Germany has increased its military cooperation with countries like France, Netherlands, Romania, and the Czech Republic. It was announced last year that one brigade each from the Romanian and Czech Republic military would function as a part of the German military.
In 2016, Germany had signed a military cooperation agreement with France. According to the agreement, Germany will be able to use the Orleans airbase in France and the C-130J Super Hercules heavy transport aircraft of the French air force. Following that, it is said that discussions for military cooperation are underway with Norway.
Against this background, the direct recruitment of foreign nationals in the German military is significant. General Inspector Eberhard Zorn said, "The German military is currently facing with manpower shortage. To fill this gap, Germany will have to make efforts on all fronts and recruit well-trained soldiers. The citizens of the member countries of the European Union can be one option. The citizens from other countries can be recruited in the medical and technology departments."
Because of the statements by Zorn, the media have started claiming that Germany has already begun discussions with European countries. They include a country like Bulgaria and a large scale migration of the youth of this country to Germany also has been pointed out. Information has been revealed that more than 500,000 youths in the age group of 18 to 30 from European countries are living in Germany.
Although Germany is an important member of NATO, the relations are under stress due to the pressures from the US President. In view of this, the demand for a separate European military to tackle the challenges faced by Europe is gaining ground. The steps taken by Germany seem to be a part of the same efforts.