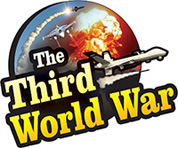 Washington: 'Iran is manufacturing intercontinental ballistic missiles which can target the United States. This will threaten international security. The United States cannot remain silent while Iran is making moves to threaten international stability and security'. Pompeo alleged that these Iranian activities violate the United Nations regulations. The Iranian Foreign Minister criticised that the United States need not preach what Iran should do.
According to the sanctions imposed by the United Nations Security Council, there is a ban on Iran to test intercontinental ballistic missiles. But ignoring the sanctions Iran can test launch ballistic missiles in the next few weeks. This information was released last month, by a senior Iranian official. Iran had declared that it would be launching three satellites giving importance to the space program. The Iranian official had informed that Space Launch Vehicle would be used for this launch.
US Secretary of State, Pompeo had objected to the Iranian Space Launch Vehicle (SLV). Pompeo accused that Iran was using the ballistic missile technology for the SLV. Pompeo claimed that it would expedite the Iranian missile program. In such a scenario, the Iranian intercontinental ballistic missiles with a strike range of 10,000 Km can be a threat to the security of the United States.'
The US Secretary of State warned the US would not stand by and watch the Iranian regime's destructive policies place international stability and security at risk. The US Secretary of State demanded that the international community should take strict action against Iran. Except for the United States, no other country in the Security Council, including the US allies have given any reaction regarding the Iranian announcement.
But Iranian Foreign Minister Jawad Zarif heavily criticised the United States. The United States, levelling accusations against Iran, has violated the UN Security Council regulations. Zarif said that therefore, the United States should not give us lessons about the US Security Council regulations. At the same time, Zarif reminded of the old regulations of the US Security council. He announced that Iran would be testing the missile with an argument that the Security Council regulations can stop Iran from making a nuclear bomb, but they cannot prevent Iran from testing a missile.
Meanwhile, last year, the United States had imposed harsh sanctions against Iran after withdrawing from the Iran Nuclear Deal. The sanctions imposed by the United States are showing their effects on the Iranian economy. Iranian President Hassan Rouhani has openly accepted this. But Rouhani had clarified that despite this Iran will not come to its knees in front of the United States. In this situation, Pompeo has indicated imposition of new sanctions against Iran, saying that the United States will not keep quiet regarding the Iranian activities.