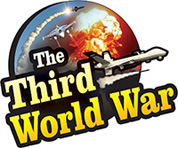 Washington: Olli Heinonen, former Vice President of International Atomic Energy Commission, claimed that Iran is only six months away from making a nuclear bomb. By the end of this year, Iran will be equipped with a nuclear weapon. Now, there is a real cause for concern and Israel, and the Gulf countries need to worry. Further, Heinonen also warned that no one could guarantee the security of Israel and the Gulf countries if Iran gets nuclear weapons.
Olli Heinonen, who has been the Vice-President of the US Atomic Energy Commission had inspected the Iranian nuclear program a few years ago. Heinonen studied Iranian activities, even during the subsistence of the nuclear deal. Closely following the recent activities in the Middle East, Heinonen said in an interview with the Israel military radio channel that Iran is taking steps towards making a nuclear bomb.
Iran has expedited its nuclear program following the US withdrawal from the Iran nuclear deal signed in 2015. Moreover, criticising the United States and the western countries, Iran had declared that it was set aside, some of the terms of the nuclear deal. Heinonen claimed that this Iranian declaration to be a warning bell. Iran has expedited its nuclear program under instructions of the Supreme National Security Council, presided over by the Iranian supremo Ayatollah Khamenei.
Iran had already threatened to increase the enriched Uranium stock and the number of centrifuges tenfold if the United States did not reverse the sanctions imposed against Iran. Heinonen said that this Iranian threat was a cause of concern for Israel and the Gulf countries. The former atomic energy vice-president warned that this is because if Iran expedites its activities at the Arak nuclear project, it can acquire a nuclear weapon in the next six months. Heinonen claimed that the biggest threat of an Iranian nuclear bomb is for Israel.
Meanwhile, US President Donald Trump and Israel Prime Minister Benjamin Netanyahu have declared that they will not allow Iran to acquire a nuclear weapon, under any circumstances. To counter this Iranian threat, the United States deployed the fleet of the US aircraft carrier USS Abraham Lincoln and a squadron of bombers, in the Persian Gulf.
The United States is willing to talk to Iran. However, President Trump has taken a clear stand that the possibility of a war against Iran cannot be denied.