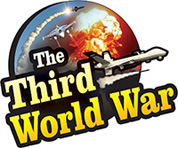 Abu Dhabi: Middle East countries, oil tankers and US soldiers pose threat from Iran. "If Iran makes the blunder of attacking the Persian Gulf, there will be a strong US retaliation," US National Security Advisor (NSA) John Bolton warned. Bolton warned that Iran would suffer even for the mistakes made by the Iran affiliated terrorist organisations in Yemen, Syria or Lebanon.
Bolton issued this warning while talking to reporters, before meeting the United Arab Emirates (UAE) Crown Prince Sheikh Mohammed Bin Zayed Al Nahyan. At the same time, Bolton justified the deployment of the aircraft carrier USS Abraham Lincoln and the B-52 bombers in the Middle East. Following Bolton, the US interim Secretary Patrick Shanahan also said that there is a perceived Iranian threat for the US soldiers in the Middle East. Secretary of Defence, Shanahan, also said that there not much deviation in the Iranian anti-US stand.
Iranian Foreign Ministry lashed out at the US warning. Iranian foreign ministry spokesman Abbas Mousavi alleged that US NSA Bolton is very aggressive. Mousavi termed the US allegation of Iran being behind the 12th May attack on the oil tankers to be laughable. He further said that no allegations made by the United States are acceptable to Iran and Iran will not retreat from its position.