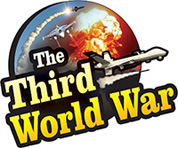 Washington/Tehran: The Iranian economy is already crumbling under the weight of the US sanctions, and now the US has tightened the noose further. The US State Department announced fresh sanctions on Friday. These target the Iranian nuclear program and has an action to stop the uranium enrichment process completely.
State Department spokeswoman, Morgan Ortagus said while announcing the new sanctions against Iran 'Iran will have to stop all the activities connected with nuclear proliferation. This includes the Uranium enrichment process. The US will not tolerate such activities.' Till date, Iran was allowed to send Uranium to Russia, but with these new sanctions, this permission has been withdrawn.
At the same time, a complete ban has been imposed on the expansion of the Bushehr nuclear power plant. This nuclear power project was implemented in 2011, with Russian help. As per the agreement signed in 2014, 8 new nuclear reactors were to be installed in the project. But the sanctions have put a halt on any further development in the project. While banning Uranium and Bushehr, the concessions allowed for Russia, China and European countries to cooperate with Iran, have been retained. But the timeline has been shortened to 90 days. The US sources indicated that these concessions have been retained in order to prevent Iran from making a nuclear weapon.
Since the last one month, the US has been tightening the noose of sanctions around Iran. The US announced fresh economic sanctions against Iran in February and thereafter declared the Iranian Revolutionary Guards, known as the Iranian military, as a terrorist organisation.