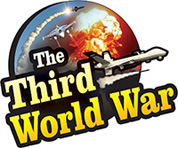 Belgrade/Manila: Amid warnings of a slowdown in the global economy, a few of the smaller countries have been observed to be focusing on investment in Gold, as a security measure. Serbia, a state in Europe, has planned to take its Gold reserves to 50 tonnes whereas, the Philippines has approved legislation to encourage the country's domestic investment in Gold.
The World Gold Council, in its recent report, noted that the demand for Gold continues to be high in the year 2019. The most significant reason for it has been reported to be the historic purchase of Gold by the central banks around the world. The World Gold Council report states that the first three months of this year has seen a record Gold demand of more than 1053 tonnes.
Global economists and analysts have reacted to the report. They believed that the increasing Gold demands indicated economic instability and the trade war between the United States and China was putting stress on the global economy. Furthermore, the decision of Serbia and the Philippines, to invest in Gold also seems to be part of the same.
The Philippines has taken its Gold reserves to 118 tonnes and contributes 10% to the country's foreign reserves. At the same time, the state has exempted the mine owners selling Gold, from paying taxes including income tax, through legislation. Henceforth, the Gold traders in the Philippines are believed, would be able to sell Gold to the government at the international rates. The law is claimed would lead to an increase in the proportion of Gold reserves with the banks and stabilize the foreign reserves.
While the Philippines has passed the legislation to retain the Gold in the country, Europe's Serbia is also taking steps to increase its Gold reserves. Currently, Serbia holds only 20 tonnes in Gold reserves. However, given the economic uncertainty, it decided to begin the purchase of Gold to increase the reserves. As per the decision, 10 tonnes of Gold would be purchased this year, and by the end of 2020, the Gold reserves are to be taken to 50 tonnes.
Previously, the US economy, the dollar exchange rate and the demand for Gold, have consistently been observed to be inversely proportional to each other. Nevertheless, the increasing demand for Gold becomes significant, despite a steady GDP growth rate in the US economy.