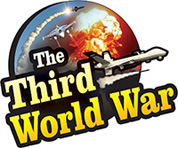 Tel Aviv: The day the Syrian conflict is over, Iran will start moves to build its base in Syria, to accommodate a hundred thousand soldiers, warned General Gadi Eisenkot, the Chief of the Israeli defence forces. General Bahram Qasemi, the Chief of the Revolutionary Guards deployed in Syria, is making efforts to build this base.' But Defence Chief General Eisenkot declared that Israel would not allow these Iranian efforts to succeed.
Since the last four years, Israel is targeting Iranian locations in Syria. The defence chief said that this Israeli action is with an objective to ensure that Iran does not get a foothold in Syria. Eisenkot claimed 'Iran is trying to build military posts near the Israeli Golan Hills border region. The Israeli population is not aware of these Iranian movements in Syria. But these Iranian bases in Syria will be disastrous for Israeli security.'
The Defence chief reminded that the number of Hezbollah terrorists involved in the Syrian conflict and the Iranian supporters in Iraq, Pakistan and Afghanistan had crossed 20,000. Defence chief Eisenkot warned, "If at the end of the Syrian conflict Assad regains power, on the very next day, Iran will build huge military bases for a hundred thousand soldiers in Syria. Iran intends to have its combined base for the military, air force, naval and intelligence in Syria."
Eisenkot informed that Israel is keeping a keen eye on the Iranian movements in Syria. For the last so many years, the Israeli intelligence agencies, satellites, drones, surveillance aircraft and the covert operations are tracking the Iranian movements in Syria.' General Eisenkot said that the Israeli military had delivered major jolts to Iran by destroying its military bases, funds and strength of Hezbollah.
Meanwhile, only a few hours ago, General Eisenkot had welcomed the US military withdrawal from Syria and announced intensification of the Israeli attacks on Iranian locations in Iran. The announcement by the Israeli defence chief is being looked at from that perspective.