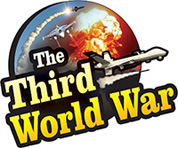 Kabul/Washington: – The Taliban attempted to attack a US military unit in Kandahar on Saturday. Taliban has claimed that IED was used for the attack, which destroyed an armed vehicle, killing all the soldiers inside. But the United States clarified that there were no casualties in the attack. Last month, the Taliban had attacked the biggest US military base at Bagram, in Afghanistan.
The United States is trying to put an end to the hostilities in Afghanistan and is preparing to re-initiate talks with Taliban. It was also reported in the last week that Zalmay Khalilzad, the special envoy appointed by the United States for talks with Afghanistan, will be meeting Taliban leaders in Qatar. But while these reports were being received, the Taliban had warned that it was not willing for a complete ceasefire.
It is evident from the Saturday attack that the Taliban have started attacks in Afghanistan once again. The US military unit was travelling in armed vehicles in the Dand district of Kandahar province. An IED exploded near one of the armed vehicles. The NATO forces sealed the route after the explosion and initiated movements.
Taliban, while accepting the responsibility of the attack, claimed that one-armed vehicle was completely destroyed and all the US soldiers travelling in it were killed. But NATO and the United States has refuted the claim of casualties. As per the claims made by sources, there is a possibility that a few of the US soldiers may have been injured. This attack becomes a confirmation that the Taliban does not want a complete ceasefire.
Meanwhile, the local Taliban commander, Mullah Mohammed Nangyalay, was killed in the drone attack carried out by the United States. It has been claimed that more than 30 Taliban terrorists were killed in the attack. A local Afghan official said that 60 Afghan civilians were killed in the attack. This is yet to be confirmed.
In a report published last year, it was stated that the number of Afghan civilians killed in the war was alarming. Against this background, the claim regarding the drone attack is noteworthy.