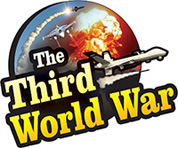 Washington/Caracas: US President Trump issued a stern warning that stopping the humanitarian aid sent by the United States for the people of Venezuela is the biggest blunder committed by Nicholas Maduro, and the Venezuelan citizens are dying because of it. All the options are still available with the United States. President of Columbia, a neighbour of Venezuela, visited the United States on Wednesday and met President Trump. It is being said the there were discussions on the humanitarian aid to Venezuela and many other subjects.
The political conflict going on in Venezuela over the last two months has intensified further, and the social and economic problems have festered. Two people are claiming to be the leader of the country at the same time, and a new conflict has started over this in the international community. Maduro, who claims to have won the elections has been supported by Russia, China, Turkey and Cuba.
Whereas, Juan Guaido, the leader of the opposition has been supported by the United States, the European countries and most of the Latin American countries. Severe economic crises have developed in Venezuela due to the harsh economic and other sanctions imposed by the United States. There is a situation of anarchy in Venezuela because of this, and the population is starving. Against this background, the United States has repeatedly warned of interference in that country and has also said that the military has been kept in a state of readiness.
The United States has sent large amounts of humanitarian aid to Venezuela, and this has been stored in the godowns at the Columbian border. Various ways are being tried to reach this aid to the Venezuelan people, but Maduro has declared a ban on this aid. Guaido had recently claimed that given the required assistance by millions of Venezuelan citizens, he would even accept intervention by the United States.
The warning issued by the United States becomes significant against this background. Endorsement by the Columbian President increases the importance of the warning issued by the US President further. Columbia and Brazil, the Venezuelan neighbours, have already ordered the military to be ready and have also carried out deployments along the border.
Meanwhile, Jim Inhofe, a senior US Congressman has warned Russia to keep away from the developments in the American continent including Venezuela. Inhofe sternly warned that if Russia tries to set up bases in Venezuela or any other country in the American continent, the United States will intervene, and the consequences will be adverse.