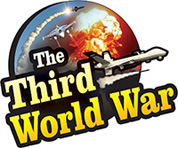 Florida/Cucuta: US military aircraft, carrying the necessary humanitarian aid for the Venezuelan people, have reached Columbia, near the Venezuelan border. Two C-17 cargo places of the US air force landed at the airport in the Cucuta city of Columbia, and the event is claimed to be a direct challenge for the Venezuelan President Nicholas Maduro. The United States had used commercial aircraft to send the previous aid. But by using military aircraft for the purpose, the United States has delivered a message that its defence forces are ready for an intervention.
Since the last few months, there is a situation of tremendous political and social instability in Venezuela. Nicholas Maduro declared himself as the President, claiming to have gained a majority in the elections, held last year. But the National Assembly, that is a part of the parliament, challenged his unilateral announcement and leader of the opposition front, Juan Guaido, took oath as an Interim President.
US, Canada, most of the Latin American and the European countries have recognised Guaido as the leader of Venezuela. But Maduro has decided to keep the reigns of the country in his hand, with support from the Venezuelan military. Therefore, Venezuela seems to be walking in anarchy and more than 3 million people have decided to leave the country.
Against this background, US President, Donald Trump has openly warned of actions to change the government in Venezuela, and the humanitarian aid is considered to be the first stage. A severe shortage of essential commodities has reportedly been created in Venezuela, owing to the harsh sanctions imposed against it and many citizens have lost lives because of this. To reduce the hardships faced by the country's population, Interim President, Juan Guaido has indicated a new campaign.
Under this campaign, a network of volunteers will be built to accept the humanitarian aid received from the United States. At the same time, Guaido has appealed to the Venezuelan people to dash against the Venezuela-Columbia border, in the coming week. Maduro has threatened to deploy military units on the Columbian border to stop these activities.
Meanwhile, the Russian banks responsible for the Venezuelan crude oil turnover, have indicated freezing the accounts of the Venezuelan oil companies. Following the US sanctions, most of the Venezuelan oil companies had opened their accounts in the Russian banks, and if these banks freeze these accounts, it will prove to be a major blow to Maduro.