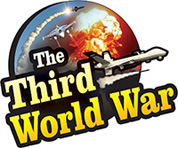 Washington/Caracas: The senior US leadership has been consistently warning of military intervention in Venezuela. Against the background of these warnings, senior Senator Marco Rubio urged that Venezuelan dictator Nicholas Maduro and his supporters should be designated as a terrorist organisation. Rubio is a staunch opponent of the Maduro regime in Venezuela and he warned that Nicholas Maduro would suffer the same fate as the Libyan dictator Muammar Gaddafi, two months ago.
US President Donald Trump has signalled to overthrow the Maduro regime under any circumstances. He has openly said that the option for military action is open and he is supposed to have even deployed military units in Venezuela's neighbouring countries. Only 24 hours ago, the US State Department had issued an advisory, for the US citizens, to leave Venezuela through any available means. Against this background, this Rubio demand attains significance.
Rubio in his letter, written to the US Secretary of States Mike Pompeo and Secretary of Treasury Steve Mnuchin, has demanded action against Nicholas Maduro and his supporters from Venezuela. Rubio said, "It is necessary to declare his government and his supporters as a terrorist organisation to exert pressure on Maduro," The US Senator pointed that though the US-backed Venezuelan leader Juan Guaido receives the people's support; all his efforts are failing because of the groups supporting Maduro.
Since the last few days, Guaido has initiated efforts to widen the scope of his campaign against Maduro. However, as the Venezuelan military is still standing in support of Maduro, the Guaido campaign is not receiving crucial support. This has increased the restlessness of the United States and other countries, and they are indicating to implement more aggressive policies.