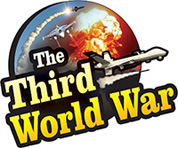 London: A huge rally was organised in the capital London to protest the arrest of Tommy Robinson, who had taken an aggressive stance against the Muslims. The opposition leader of the Netherlands Geert Wilders participated in the rally and demanded the release of Tommy Robinson. Geert Wilders warned that thousands of people like Tommy Robinson and himself will continue the crusade by raising their voices against the sexual atrocities, criminal gangs and the Sharia Law.
Last month, Tommy Robinson, the founder of 'English Defence League' was arrested and handed a jail sentence of 13 months. There is severe discontent in United Kingdom over the arrest and Robinson's supporters have launched an aggressive campaign called 'Free Tommy Robinson'. The campaign is getting a huge response from various European nations including the United Kingdom and the appeal for the release has received support from nearly 600,000 people.
Against this background, a huge rally was organised in London on Saturday, demanding the release of Tommy Robinson. More than 20,000 people participated in the rally arranged at a short distance from Prime Minister Theresa May's residence. The participation by the far-right leader from the Netherlands, Geert Wilders, attracted attention. Wilders was banned from entering the United Kingdom in 2009 but he had filed a petition against this and acquired permission to enter the United Kingdom.
In the last month, Wilders had fired a salvo of criticism in the vitriolic words, 'The United Kingdom is treading the same path as Saudi Arabia,' following the arrest of Tommy Robinson. He also lashed out at the rulers of the European countries during the rally in London on Saturday, for ignoring the problem of refugees and non-Christians.
'Tommy Robinson is a freedom fighter in the United Kingdom. He has shown the courage which no one else has. He has tremendous courage. The people running the government do not have this sort of courage. The rulers have sold themselves for refugee influx, open borders, Islamic propaganda. We have become foreigners in our own homeland.' This was the crushing criticism Wilders showered on the European rulers.
Wilders also warned, 'The imprisonment of one Tommy Robinson is being opposed by thousands of people and the leaders of the Netherlands, Germany and France along with the United Kingdom should remember this.' Iterating once again that the action against Robinson is Saudi Arabian style, he threatened that many people like him will continue the undertaking, of raising their voices against the wrongdoings in Europe.