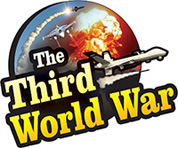 The conflict started between President Mansoor Hadi and Ansarullah Houthi in 2015. Ansarullah Houthi and his supporters did not approve of the Hadi government. They overthrew the government and gained control of capital Sana. Within the next few hours, a parallel Houthi government was formed. It was being said that the Houthi rebels had backing from Iran. Whereas Saudi Arabia, the United Arab Emirates and other Arab allies supported the Hadi government and Saudi gave asylum to Hadi.
This is the same time when Saudi Prince Mohammed Bin Salman took over the reins of the Saudi government. Prince Mohammed Bin Salman, in the capacity of the Saudi Defence Minister, formed a front with the Saudi allies and attacked these Houthi rebels, to teach them a lesson. The Houthi rebels had to retreat, in front of the crushing attacks launched by Saudi and its allies. But the Houthi rebels receiving an immense amount of aid in the form of finance and weapons from Iran started preparations to open a front against Saudi.
This is how the fierce conflict started, in Yemen, between the Houthi rebels and Saudi and its allies. This conflict has rendered 3.15 million people homeless, in Yemen and 85,000 children have died of starvation. The conflict did not stop despite these appalling reports. The western countries kept raising the issue of the financial and arms aid received by the Houthi rebels from Iran. The western countries were levelling severe accusations against Iran of being responsible for the situation whereas, Saudi also has been accused of trampling human rights during the conflict.
Saudi Arabia had warned 'Houthi rebels cannot hit targets 1,000 kilometres away. Iran has perpetrated all this. Iran wants control over Yemen, though Houthi. This is a part of the hidden war started by Iran against Saudi.' Saudi has even displayed to the world, the seized arms, sent by Iran to the Houthi rebels. Iran has dismissed the Saudi claims and the Iranian leaders had retorted that Saudi is making excuses as it cannot win a war.
Not only Saudi, but the Houthi rebels are also opposed even to the United States and Israel. Therefore, the United States has been assisting Saudi Arabia, in this war against the Houthi rebels. But by accepting the responsibility of the Saturday attacks, the Houthi rebels have sent shockwaves in the Gulf and the Persian Gulf regions. It is therefore evident that henceforth a series of dreadful consequences is likely to start.