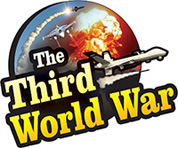 Beirut: The Iran affiliated terrorist organisation Hezbollah, from Lebanon, is now equipped with anti-destroyer missiles. This information, along with a photograph of the missile, was posted on the social media site, affiliated to Hezbollah. At the same time, Hezbollah reminded of the decade-old attack on an Israeli destroyer.Meanwhile,two days ago, a US destroyer also reached Lebanon. Therefore, the Israeli media claimed that this Hezbollah threat is directed towards Israel and the US warships patrolling in the Mediterranean Sea.
The Hezbollah affiliated group claimed on social media 'This anti-destroyer missile can sink any warship along with the crew.' This missile is launched from the land on a target in water. Hezbollah informed that one and a half month ago, these missiles were included in its arsenal. Israeli media highlighted this Hezbollah claim. A leading Israeli news channel warned that a terrorist organisation like Hezbollah acquiring anti-destroyer missiles is a threat to Israel as well as the world.
Last month, the Al Manar news channel, affiliated to Hezbollah, released a video of the attack carried out on the Israeli destroyer INS Hanit. During the 2006 Lebanon war, the Hezbollah terrorists had launched a missile attack on this Israeli destroyer, patrolling in the marine region. Four Israeli soldiers had died in the attack. At that time, Hezbollah had claimed to have used a Chinese made C-802 anti-destroyer missile. Hezbollah has said that this attack on the destroyer, was a warning to Israel, who was carrying out attacks on the Hezbollah locations.
Last week, Hezbollah chief Hassan Nasrallah had threatened that there would be no limitations henceforth, on the attacks against Israel. Nasrallah had threatened that the dreadful attacks carried out by Hezbollah would make Israel repent for its actions. Thereafter, Hezbollah seems to have issued a fresh warning to Israel with these anti-destroyer missiles.
Meanwhile, a few hours before the Hezbollah threat, US destroyer USS Ramage entered Lebanon. The US Ambassador in Lebanon warned that although this is a goodwill visit of the US warship, that is patrolling in the Mediterranean Sea, the United States is not very far from Lebanon.