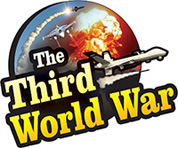 Riyadh: Within 24 hours after the missile attacks by the Houthi rebels on the cities of Mecca and Jeddah were foiled, the Houthi rebels have mounted a fresh attack on Saudi Arabia. It is reported that a Saudi arms depot near the airport in Najran, was attacked by the Houthi rebels using an armed drone. The Saudi agencies have confirmed the attack but refused to comment on the casualties. This is the second instance of a drone attack by Houthi rebels in the last eight days.
The Al-Masirah news channel, controlled by the Houthi rebels, informed that drone attack was carried out on the arms depot, near the airport in Najran city, which lies near the Saudi-Yemen border, on Tuesday morning. The news channel clarified that Qasef-2K Drone was used in the attack. The official Saudi news agency, 'Saudi Press Agency', also affirmed the report that the attack was carried out by Houthi rebels in Najran.
Colonel Turki Al-Maliki, the spokesman of the Saudi military, warned of strong retaliation against the Houthi rebel's attack. In the past, Saudi had carried out fierce airstrikes on the Houthi bases in Yemen, following such attacks. It is believed that a network of US intelligence officials has been active in Najran. Therefore, this attack by the Houthi rebels assumes significance.
Only last week, the Houthi rebels attacked Saudi oil platforms. Although Saudi confirmed the attacks, it refused to divulge information regarding the locations and losses in the attack. Two months ago, the rebels had carried out attacks in Saudi using explosive-laden drones. Saudi and the United States had presented the evidence of these drones being acquired from Iran, before the international community.
Following this, on Monday, Saudi foiled a missile attack launched by the Houthi rebels in Yemen. Nonetheless, there was an attempt to land ballistic missiles in the Mecca and Jeddah cities in Saudi Arabia. Further, the Houthi rebels have threatened to target important cities and bases in Saudi and United Arab Emirates. Two attacks in 24 hours seem to be a part of the execution of the same threat.
With the Houthi rebels in Yemen receiving support from Iran, Iran could use them to target Saudi and Saudi allies, after the tensions escalated in the Middle East over the last few days, was the distinct possibility being expressed.