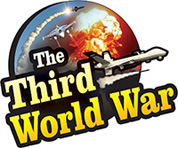 Hong Kong: Although the communist Chinese rule has planned to celebrate Chinese National Day in the country, it is facing fierce opposition from Hong Kong. The Hong Kong protesters announced that October 1, the Chinese National Day, will be observed as the 'Day of Grief' in Hong Kong. At the same time, they also warned that protests would be held in Hong Kong on Tuesday, defying the orders of the Hong Kong administration and security agencies. Therefore, it is indicated that the pro-democracy protests in Hong Kong ongoing since the last four months could take a more violent turn.
At the beginning of September, the pro-Chinese Hong Kong administration announced the decision to withdraw the controversial extradition bill. After that, Chief of administration Carrie Lam also assured of opening a dialogue with the various civic groups in Hong Kong. But the protesters reacted negatively to the Lam announcement. Therefore, it seems that the protest in Hong Kong is intensifying further, despite the withdrawal of the controversial bill.
The ruling Chinese regime had supported the actions taken by the Hong Kong administration. At the same time, they also decided to deploy additional paramilitary and military units in Hong Kong on the occasion of the Chinese National Day on October 1. China was about to take significant action in Hong Kong, before the National Day programs, as indicated by Analysts and media.
However, in reality, the Hong Kong protest seems to be intensifying. The protesters in Hong Kong have targeted government offices, Chinese undertakings and security agencies on a large scale. Over the last two days, while increasing the extent of the protest, it is observed that the protestors have started confronting the security forces directly. The security forces have tried to disperse the demonstrators using tear gas, water cannons and even by force.
The support that anti-China protest receives at the international level is also increasing by the day. Thousands of citizens took to the streets in Australia and Taiwan to express support for the Hong Kong protest. Slogans such as 'Save Hong Kong' also were shouted during these demonstrations.