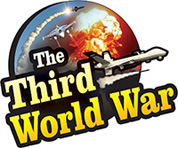 Beirut: The chief of Hezbollah, Hassan Nasrallah has threatened if at all war flares up in Israel and Lebanon and the Israeli army enters Lebanon's territory; it will destroy Israel's military. Similarly, their warfare with Israel will extend for several years, claimed the Chief of Hezbollah. This was the second warning given by Hezbollah to Israel in the past two weeks.
With the live telecast that was broadcast by the Lebanese News Channel in Gulf countries, Hezbollah chief announced that the war with Israel was inevitable. 'If Israel wants war, then they should wage war. As soon as the Israeli military brigade dares to step in Lebanon, they will be destroyed, and its live demonstration will be telecast worldwide,' Nasrallah threatened.
Since Israel is not war-ready itself, it is making has been making false statements about Lebanon and Hezbollah. 'Israel is frightened of Hezbollah's strength.' saying so Nasrallah has threatened that Israel should not make the mistake of provoking Hezbollah.
Nasrallah has announced that the Lebanese military and Hezbollah's soldiers are ready for war against Israel. In the next war, the Israeli Airforce will be ineffective, and the Lebanese military and Hezbollah's soldiers will succeed, claimed Nasrallah. Besides, Nasrallah said in an interview that the Lebanese army does not have to discuss the issue with Israel to resolve the border dispute. At the same time, the disputes between Shebaa Farms and Kafarshouba hills will be resolved by the soldiers of Hezbollah conflict, Nasrallah said.Also, he blamed Israel and the US for the poverty prevailing in the Gulf Countries.
In the meanwhile, chief of Hezbollah had claimed that they are competent to attack the nuclear reactor of Dimona in Israel, the economic capital Tel Aviv and the cities located in the Southern region. While Lebanon had demanded action against In Israel's southern border, Hezbollah had published evidence of the missile factory with Iran, Israel had demanded action against this organization. But Hezbollah has emerged as a strong political force in Lebanon and currently is involved in the political leadership of Hezbollah in the Lebanese government. Therefore, the Lebanese leaders have intimated the US that currently precluding Hezbollah, is beyond their scope.