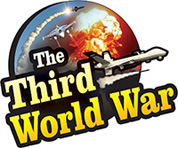 Washington: "China has been building its bases worldwide. China's longstanding allies, whose interest have been attached to that of China's, have been extending support for the purpose," warned US Defense Headquarters Pentagon. While citing the example of China's strategic nation, Pentagon explicitly mentioned Pakistan. Besides, Chinese military activities initiated in the Middle East countries and West Pacific alike proves to be a severe matter, Pentagon further warned. Pentagon, in its report, has also mentioned about the movements of Chinese submarines in the Arctic region.
Through its annual report presented before the US Congress, Pentagon brought to notice China's growing military and defence activities. China has been expanding its military advancements for the protection of China's One Belt One Road (OBOR) initiative that includes countries from Europe, the Middle East and Africa, further claimed Pentagon. The report also attributed the Chinese base in Djibouti in Africa, situated at the point where the Gulf of Eden and the Red Sea meet to be a part of this very strategy.
Notably, China has been using strategically significant nations for the protection of the "OBOR". Countries like Pakistan etc. have shown willingness to deploy Chinese military on its soil and similarly, on these lines China has been making attempts to develop its bases in Southeast Asia, Middle East and West Pacific countries. Pentagon also mentioned the military bases built on artificial islands in the South China Sea. Thus, the Pentagon highlighted that the US should take the Chinese activities seriously.
Apart from OBOR, the US also underlined the increased activities of the Chinese navy in the Arctic sea in the northern hemisphere. While the dispute among Russia, Canada and Norway over the Arctic maritime region that holds abundant deposits of fuel and gas is already brewing, Pentagon warned about China's plan of deploying a nuclear submarine in the region. Pentagon also reminded about the Arctic policy mentioned in China's 'White paper' on defence published last year in June.
Meanwhile, the US Defence Headquarters has also expressed concern over China's rapid development of 'Electromagnetic Rail gun' and 'Directed Energy Weapons' after hypersonic missile test last year.