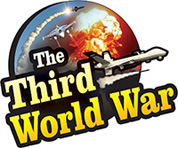 Jerusalem/Damascus: It has been revealed that Israel has provided humanitarian aid to the people displaced from the southern region of Daraa in Syria to areas near the Golan Hills. The Israeli military issued a statement that they had carried out this special campaign on Thursday. On the same day, Israel had announced increasing the 'alert level' in Golan Heights region. In view of this, the action of providing aid to the Syrian nationals seems significant.
Israeli Defence Minister Avigdor Lieberman, in his post on the social media had indicated that Israel was willing to provide aid across the border. Israel is willing to provide aid to the displaced Syrian citizens but it will not accept a single Syrian national as a refugee in the country, said Defence Minister Lieberman in his post. Israel is closely watching the ongoing conflict in southern Syria, claimed the Israeli Defence Minister.
The Syrian military has started an aggressive campaign in the southern region of Daraa in Syria. Russia also is carrying out strong airstrikes on the rebels. More than a hundred thousand citizens have been displaced in these attacks. Most of these people have taken refuge near the Jordanian border. But a few thousand have moved to the Golan Heights region near the Israel border.
These Syrian citizens are in very poor condition and neither the Syrian government nor the rebels are providing them with any aid. It is said that in view of this, Israel decided to provide help to these displaced Syrian citizens. The Israeli military provided humanitarian aid in four locations near the Golan Heights region on Thursday night, informed Israel.
The humanitarian aid included 300 tents, 13 tonnes of food, 15 tonnes baby formula, medicines and medical equipment and clothes. In the last few days, the number of people coming into the Golan Heights region has increased considerably and the camps there are in a pitiable condition, informed the Israeli officials. The Israeli agencies informed that some refugees were also given medical treatment at the site.
The Syrian area near the Golan Heights is supposedly under the control of the United Nations and the Syrian rebels. Against this background, the Israeli army did not explain as to why they decided to provide the aid. However, it was clarified that Israel has provided aid to the Syrian citizens even in the past.