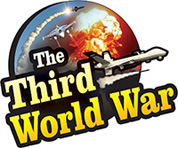 Washington/Budapest: While the Russian leadership is accusing that the increasing US military deployment Europe as a direct threat to Russia, the United States has decided to increase military assistance to the European countries. Hungarian Prime Minister Viktor Orban announced that the United States would be supplying medium range Air Defence Missiles, to Hungary.
Orban recently visited the United States and met President Donald Trump. Orban clarified that this matter was discussed during the meeting.
Viktor Orban is the first Hungarian Prime Minister, to visit the United States since 2005. Orban was one of the early European leaders to congratulate Trump, on his victory in the US Presidential elections. At the same time, Trump, in his statements, regarding Europe, had referred to Orban as a friend and an aggressive leader. Trump has consistently praised the actions and the laws made, by Orban to control the influx of immigrants in Hungary and to protect Christians.
Against this background, the US visit of Prime minister Orban becomes significant. Following the discussions with Prime Minister Orban, President Trump said that Orban was a strong, but respectable person and protector of Christians. Trump also claimed that the anti-immigrant policies adopted by Orban are proving to be effective. Orban gave the information on the important issues discussed, during the meeting with President Trump, after returning to Hungary.
Hungarian Prime Minister indicated purchase of Air Defence System from the United States saying 'Military cooperation is vital from the Hungarian point of view. The Hungarian economy is growing rapidly and henceforth, Hungary can be one of the leading military forces in Europe. Huge assistance is necessary from the United States for this. If the country is under attack, the sensitive systems need to be kept secured. Hungary does not have the requisite systems, as of now. Hungary needs a medium-range air defence missile system and the talks, regarding this, are in the final phases with the United States.'
Prime Minister Orban informed that cooperation from the United States was also required in the oil sector, along with the military alliance. There are large reserves of natural gas, in the Black Sea adjoining Romania. Orban said that he made a demand during the US visit, that the United States should take the initiative to develop these reserves and provide the necessary assistance. The Hungarian Prime Minister also claimed that the demand for the Russian fuel will decrease if the natural gas production was started in the Black Sea region.
Orban clarified that the US President responded on a positive note,to the Hungarian demands.