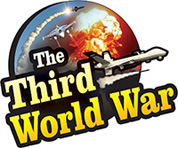 Vienna: The political reactions to the mass influx of migrants in Europe that has been apparent since the last few years have been becoming more intense. Last year, Denmark and the Netherlands, known to be two significant countries in Europe banned the Islamic veils Burqa and Niqab. Following their footsteps, now Austria has approved a law prohibiting the use of hijab by girls in schools. However, the skull cap of the Jews and the Sikh turban has been excluded from the ban.
Reacting to the law, Wendelin Molzer, spokesman of FPO, the ruling party in Austria said the bill was made to send a message "against political Islam" and to promote integration whereas, Rudolf Taschner, leader of the OVP party, a part of the ruling coalition, said the measure was necessary to free girls from subjugation.
Austrian Chancellor Sebastian Kurz clarified the position of his government with a bold statement saying, "Parallel social systems, political religiousness and extremism will not be tolerated in Austria." After assuming the position of Chancellor, Kurz had taken the decision to shut seven mosques and had also expelled 40 Islamic preachers. Furthermore, the new law clarifies the continual tough stance of the Austrian government.
The burqa and Niqab ban have been contentious issues in Europe, and the right-wing groups have consistently voiced their dissent against it. This issue came to the limelight against the background of the migrant influx. Nevertheless, the liberals in Europe have been trying to raise their voices against the ban. The passage of this new law in Austria shows that the people and the dynamic political groups still support the ban.
In 2011, France became the first European country to ban the burqa and niqab. Later, nearly 12 European countries, including Belgium, Germany, Netherlands, Italy, Spain and Denmark, also imposed a ban on burqa and niqab. Currently, Austria ranks 13th in Europe to follow suit.