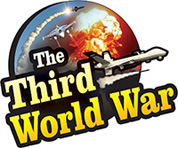 Tokyo/London: The Global stock markets saw a sharp decline, against the backdrop of the increasing uncertainty over the Brexit issue and the growing shadows of slowdown on the global economy. The US Dow Jones index had declined by a whopping 460 points on Friday. Its reflections were seen in the Asian and European markets. Japanese Nikkei share index took a hit of more than 3%, and the Chinese, Hongkong, South Korean and Indian Stock markets have also been walloped.
There is utter confusion in the United Kingdom, over the Brexit issue and there is tremendous uncertainty about the outcome in the parliament. At the same time, talks of Prime Minister May's resignation and fresh elections are also rife. Analysts have predicted that the economy of the United Kingdom may take a significant hit with all these developments. At the same time, a negative trend has been observed in the US bonds market and Federal Reserve, wherein the US central bank, has issued a note of caution in the matter.
Negative economic trends were reported from the Chinese and European Union, even before the Brexit and US warnings. There was a strong reaction from the stock markets. The US stock markets registered a fall of 460 points while closing on Friday. The effects were seen in the opening session of the European and the Asian stock markets, on Monday.
The main Japanese index Nikkei 225 fell by a massive 650 point whereas, the South Korean stock index dropped by 1.7% and the Chinese index fell by more than one per cent. More than one per cent fall was seen in stock indices of Australia, Hongkong, Taiwan, Manila and India. Following Asia, the European indices FTSE 100, Stocks 600 and CAC reported a crash in the first session of trading in the stock markets.
The effect on the stock markets reflected in the currency, crude and gold trade also. There was a negative impact on the USD, Euro, GBP rates and Crude prices also declined. At the same time, the gold prices reached $ 1,316 per ounce, in the trades on Monday.