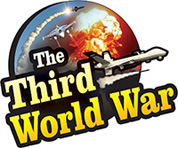 Chandigarh: "When the Rafale comes in, it will ensure that the deterrence of our air defence will increase manifold and Pakistan will not come anywhere near our Line of Control or border," warned Air Chief Marshal B.S.Dhanoa, of the Indian Air Force (IAF). While speaking at a function organised at the Chandigarh air base, he said that Pakistan has no answer to the Rafale fighter jets.
Four Chinook helicopters, capable of carrying heavy military consignments, have been inducted in the Indian Air Force. These helicopters with a payload of 9.5 tonnes, will facilitate faster movement of the military equipment. In 2015, India had signed an agreement, for the supply of 15 Chinook Helicopters, with the US company Boing. First, four of these 15 helicopters have been inducted in the 126 Helicopter Unit of the IAF. MI-26 are already in service with this unit, and it is claimed that now, because of the inclusion of Chinook, large movements of military equipment will be possible in a very short time.
The Air Chief Marshal made Pakistan aware of the growing Indian might in strong words while speaking at the function organised for the induction of Chinook helicopters. Reminding 'Soon, Rafale fighter jets will be inducted in the IAF', Air Chief Marshal Dhanoa warned that after this, the Pakistani plane could not even dream of reaching the Indian border.
Pakistan Day was celebrated in Pakistan on Saturday, and the Pakistani defence forces demonstrated their strength on this occasion. Pakistan air force made a show of strength, carrying out air acrobatics with its fighter jets. Journalists questioned Air Chief Marshal Dhanoa regarding it. The Air Chief Marshal quipped that the Pakistani Air Chief Marshal was enjoying the ride sitting in a fighter jet having provision for two pilots.
Pakistan claimed to have shot down Indian fighter jets, invading into India on February 27 and the whole country is celebrating. The analysts with a hate India stand are claiming that Pakistan has proved its air superiority, with just this one attack. Against this background, the IAF chief has sternly warned Pakistan with these important statements, regarding the might of the IAF. The IAF chief has also indicated that the situation will be more difficult for Pakistan, in very apt words.